Christmas is almost around the corner.  Being it's mid-December, most big box stores are selling out quick when it comes to common gift items. Well, good news if you are in Center City, make a trip down Dilworth Park, and JFK Plaza where the Made In Philadelphia Holiday Market and Christmas Village in Philadelphia have both been located since a little before Thanksgiving this year.
The Made in Philadelphia Holiday Market has made it's return to compliment the long-time annual Christmas Village in Philadelphia.  Every year, this event attracts local, national, and international shoppers with it's vintage outdoor Market look. "I've enjoyed the international aspect of this event every year because people from all around the world are circulating," says long-time small business owner Sheikha Maryam. Sheikha has been participating in the Christmas Village in Philadelphia since its inception.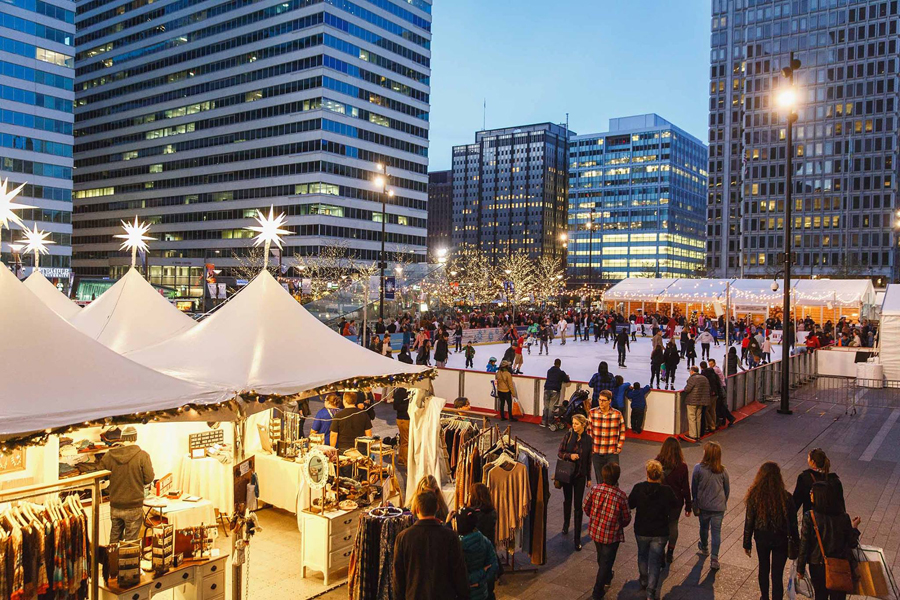 Food, handmade jewelry, soaps, and lotions, are just some of the stuff that popped up at this year's Made In Philadelphia Holiday Market. It's the perfect event to bring children, and even your future parents-in-law. "I would actually recommend this place to everyone I know," says Ron Salam, a tourist and shopper, who was visiting the city of brotherly love for the first time. Ron was there with his fiancée' and her parents.
The Christmas Village in Philadelphia will be running until Christmas Eve this year, and the Made in Philadelphia Holiday Market will conclude it's annual run in Philadelphia on January 1st, 2018.
For more information on these events visit http://www.madeinphila.com/holiday-market/ and http://www.philachristmas.com/.