The Phillies are throwing a change at fans this season. Baseball is finally back, and the MLB is not the only one throwing curve balls at fans. Citizen's Bank Park has an all-new scoreboard called Phanavision.
The new board is 152 feet wide and 86 feet tall, which is 77% larger than the previous display.
"I'm very excited. It's a great addition to the ballpark. Something that we have needed for a while," says Eric Mawhinney.
"Bigger is better so I think it's great," says Debbie Burkholder.
"Everybody will be able to see from all the seats so it's just great. Go Phillies!" adds Phillies' employee Chartina McIntyra.
A new season means new possibilities, and perhaps another World Series Run. Last year, the Houston Astros beat the Phillies four games to two in the World Series, disappointing fans.
"I was so mad. They were doing so good and then they just lost," says Julia Mayro.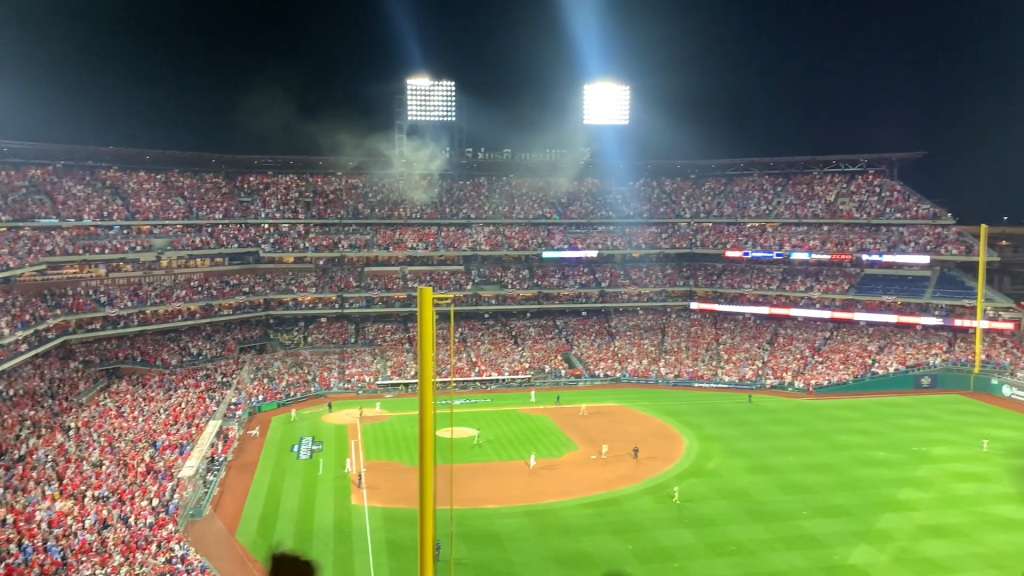 However, some were just excited that the Phillies made it to the playoffs. Xfinity Live! D.J. Stephen Kennedy says, "We played a team that like everyone picked from the beginning of the year that was going to win the World Series."
However, fans are not letting last year get in the way of their hopes for the new season. Chartina McIntyra tells Temple Update, "We make it all the way to the World Series. Unlikely we lost but that's okay. New season, new players, new attitude. Go Phillies! Let's go."
Temple students also express their excitement for the 2023 season. Dylan Hrivnack says, "I'm happy Trea Turner is in Philly. I'm really glad we have him." Julia Mayro adds, "I think this manager can get them places. If they just get their stuff together, they can definitely make it this year."
Unfortunately, we will see thunderstrikes instead of strikeouts as the Phillies Home Opener is postponed to Friday, April 7th at 3:05PM. All tickets and parking passes with still be valid on Friday. For all going to the game, the gates open at 12:35PM and pregame festivities start at 2:15PM.