There is only one place to best experience the majestic artwork of Vincent Van Gogh in the Philadelphia area.
The Tower Theater in Upper Darby is currently hosting the Van Gogh Immersive Art Experience. This exhibit includes virtual reality, drawing stations, history and, most prominently, digital art of the painter.
The digital art exhibit allows visitors to literally step into the artist's most famous paintings with its 360 degree showroom. Being surrounded by and thrusted into his art allows people to experience Van Gogh in a new and unique way.
"It was such large scale, really impactful," said visitor Matthew Connelly. "It was a different way to experience his art that I haven't seen before."
"There's a lot of spirals and swirls in Van Gogh's work, and so it was really cool to see those extenuated," noted visitor Alison McBride. "I just think his work is very beautiful, I think the detail is very interesting and unique."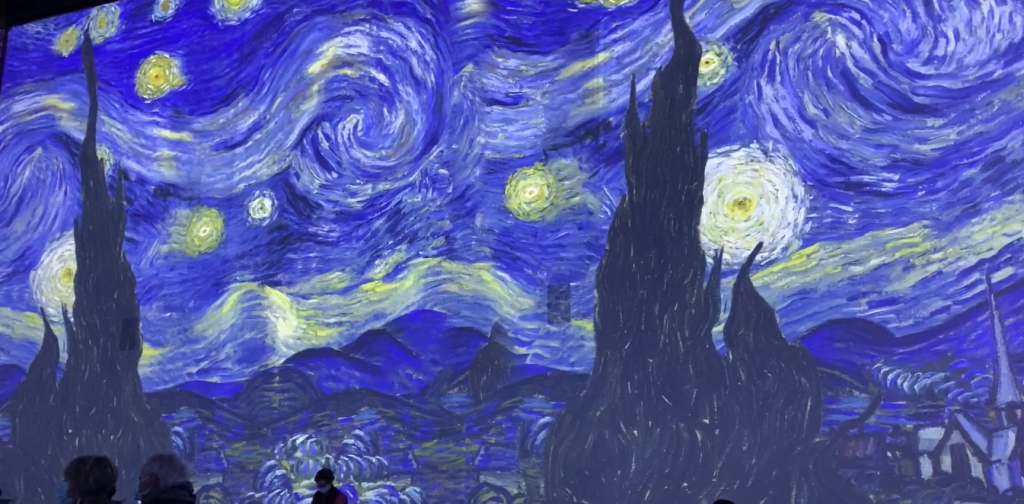 The experience is open until the end of February and is easily accessible for anyone interested.
Make sure to grab a ticket on their website and step into a starry night.