Two Temple University seniors, Zakaria M. Alyan and Shakibur Rahman started an organization called the Health-Link Society (HLS). The organization's mission is to help students in varying healthcare fields who missed out on professional experiences during the pandemic. Co-founder and COO of HLS, Shakibur Rahman explains that community is at the heart of their operation.
"It's a community service-oriented organization that we set up to help connect pre-health undergraduate students both with other pre-health students, but also with the community."
The organization initially began as a simple blood drive to combat the blood crisis at the beginning of the pandemic. After so many students volunteered, the pair decided to form an organization to provide more volunteering opportunities for students and to help the needs of the community. Co-founder and CEO of HLS, Zakaria M. Alyan had this to say about the influence HLS has had.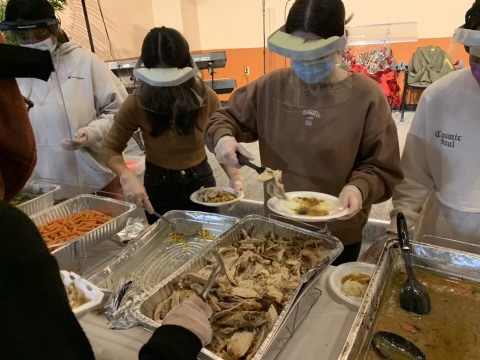 "Looking back over the two years we really helped out Temple in a way we didn't expect and we want to try to do that not just at Temple but at other organizations"
The society currently has over 300 members and is working on expanding its processes nationally. The organization was started in an effort of serving the local community by volunteering opportunities. By expanding to other schools more communities will benefit from the society's positive impact. Zakaria discussed the program's plan for the future.
"We are setting up various chapters at other universities and we are kinda just hoping to take a lot of what we have learned setting up the chapter at Temple to some of the other schools"
Chrystyna Biletsky, a senior cellular, and molecular neuroscience major has been with HLS for over a year now. She spoke highly of the program and her experiences with HLS mentioning how it helped her career.
"It just provided great exposure to volunteering and specifically volunteering in the Philadelphia Community. I feel like this club is specifically made for other med students, so I definitely think anyone on a med track should join the club."
To get involved with the Health-Link Society, you can contact the organization on their Instagram page, @HealthLinkSocietyTemple. You can also contact the founders of the organization via their Instagrams.