The Temple Men's Basketball team is headed to the AAC tournament in Fort Worth, Texas. The team has two more games before they head down south for the conference.
The winner of the tournament will receive an automatic bid for the NCAA championship. Damian Dunn, a redshirt sophomore, says, "We are just taking it one game at a time."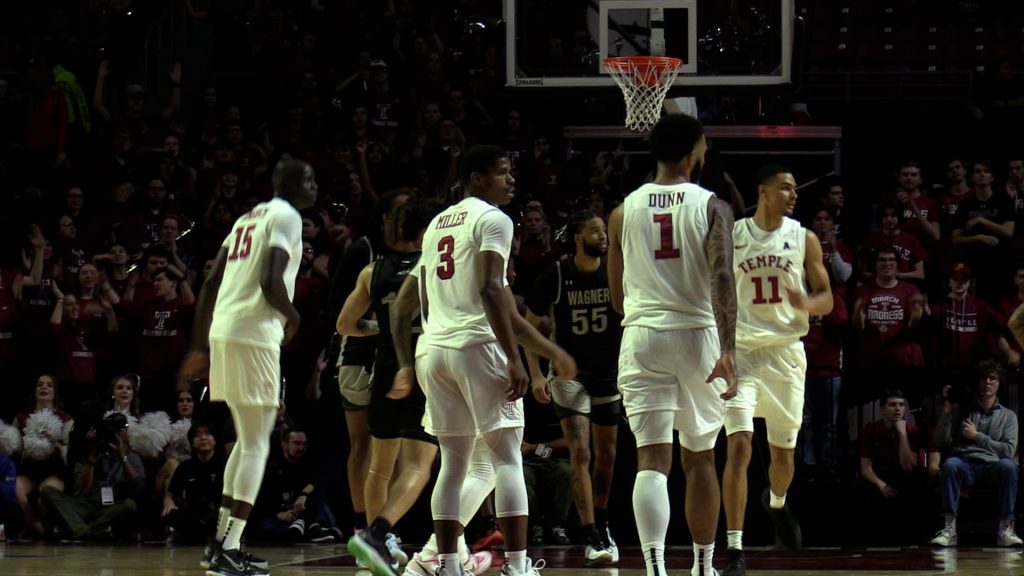 Nationally Ranked #1 University of Houston, who won the NCAA bid last year after winning the conference, poses a threat to the team.
Earlier in the season, the Owls were able to defeat the Cougars 56-55, giving the team its first loss of the season. Coach McKie says this was a special moment for the Owls.
"Everybody doesn't get that opportunity. We had that opportunity, and we seized the moment. I think that was one of the best. I really didn't get a chance to take it all in but the more I think about it now, I think it was pretty cool," says McKie.
With a record of 9-7, Temple will face off against UCF on Thursday, March 2nd and against Tulane Sunday, March 5th at the Liacouras Center.
The Owls will most likely need to win one of their final two games to clinch a first-round bye in the tournament.
Damian Dunn speaks on how he is feeling about the upcoming games, "We are going to play our brand of basketball you know and just be yourself. Looking at these two games they are definitely critical, definitely crucial to us when it comes next week for tournament time."
The tournament begins Thursday, March 9th and will end Sunday, March 12th.